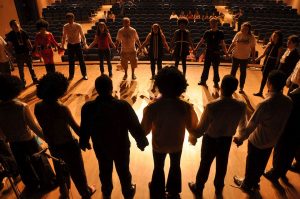 Detroit Calvary Community Church strives for campus mission with hope and vision to Spread Gospel to WSU students since new semester began. The campus mission leader sets up regular Bible study time on Tuesday and Thursday night on Campus and invites young students to the word of God. The campus ministry will focus on spreading gospel based on Romans bible study.
Church minister Pastor Brian Kim shared, "There is a great expectation that we will meet the precious people of God. We are going to saw the grace of salvation and the love of God deeply to the heart of the people. "
Please pray for Detroit campus mission to spread gospel and raise more Christian leaders by the power of Holy Spirit.