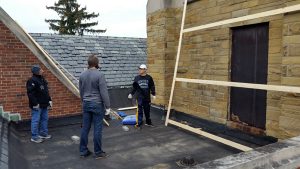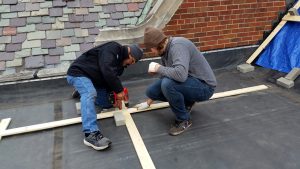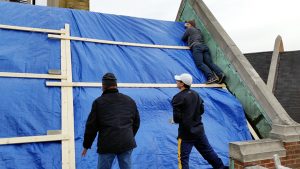 Detroit Calvary community Church completed the tarping roof on December 4th to preserve the roof in winter season. Even though it was very strong windy day, it was able to finish by grace with the dedication heart of the members.
The church minister said "we could prepare for the coming of snow this year. We need to repair the roof next year, and I think we can endure it well until then. I am so grateful that we could be able to finish with Member's wisdom and strength together.
Thank you for those who served for it. May God bless you!