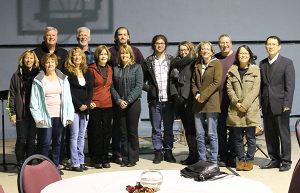 Detroit Church held a gospel concert. Gospel Concert was played with eight gospel songs about Jesus' grace and God's love. On the day, Minister of the Church preached the salvation of God through love, grace, and faith for sinners.
On the day, the participants expressed their gratitude to the church that organized the event and saying that it was a very gracious and happy time. After completing all the steps, attendees and performers said they would like to have a gospel concert on a regularly, sharing their fellowship with snack church provided.
The church minister was grateful to have the time to open the church doors for the event and to praise God. Not as many people attended as much as prepared, but it was a time to set up a small platform for the next event.