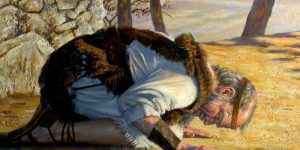 Jan 24, Detroit Calvary Community Church offered Sunday Service with 2 new comers, Angela and Kelly.
Minister preached sermon of The Pray of Elijah. Elijah is our example of faith. With faith, he prayed until the end to end the famine. In the midst of pandemic, God's people need to stand out and pray until the end. By this way, God will work to change this world. Even this world falls into despair, God's people have a new hope which is because we believe in the almighty God.
Angela and Kelly joined Sunday Service for the 1st time. We all felt happy to meet each other. May God bless everyone's life in future.